EDRfinder is your key to data that can be retrieved from Event Data Recorders (EDR) and other electronic devices in vehicles.


We currently provide information on 8289 vehicles, 3786 sample files, 14092 vehicle information datasets and much more.
The new EDRfinder API v2 is here!
After successful pilot testing our new API has been publicly released. Integrating our data with your application has never been easier!
Get our field proven EDR Retrieval Kit for Tesla vehicles!
Only a few hours after Tesla published their own EDR Tool, we were able to perform the first successful download of EDR data from a Tesla Model S. Since then, we've been very busy looking at Tesla vehicles and their EDR systems, and now, we're excited to offer a complete set of cables and adapters, everything you need to get data from Tesla vehicles.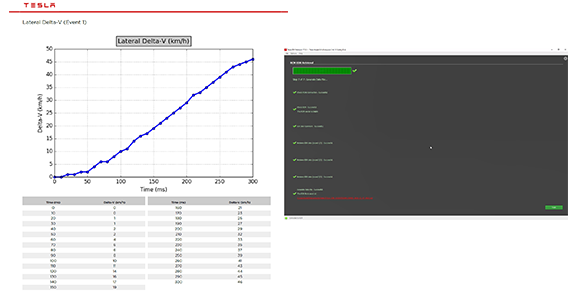 What is EDRfinder?
EDRfinder is your universal tool for getting information about the Event Data Recorders (EDRs) found in most modern vehicles, data from which can be used for reconstruction of accidents a vehicle has been in. Use EDRfinder to check if a specific vehicle has EDR functionality, what kind of data it keeps, and how you can obtain it.
Take a look at our YouTube channel below